Monday, September 12, 2022

Applications 2023-24 School Year
Monday, February 6, 2023

Applications for the 2023-24 school year are available on the Admissions page of our website, for second-round admissions. Tours of the school are available by appointment. If you would like to sign up for a tour, please e-mail ctorres@stagneskb.us.
School Mass
Monday, March 20, 2023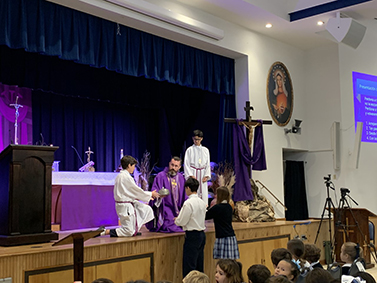 Last week's school Mass was led by the eighth graders. Fr. Foltyn spoke about the Ten Commandments as God's loving plan to protect us and teach us so we can have perfect happiness in heaven.
PK-4 Project
Monday, March 20, 2023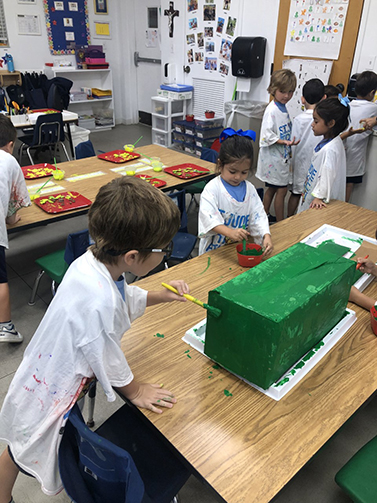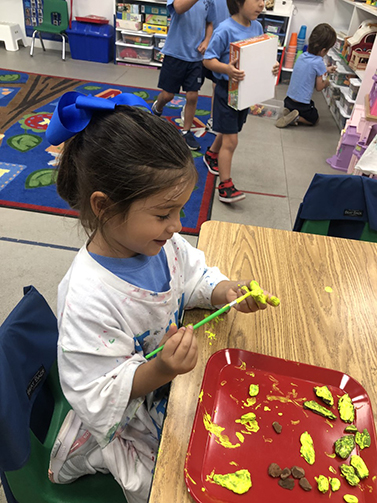 Students in PK-4 worked on a project creating a trap to catch the leprechaun this St. Patrick's Day. The project required planning, designing, constructing, and investigating.
Kindergarten Learning
Monday, March 20, 2023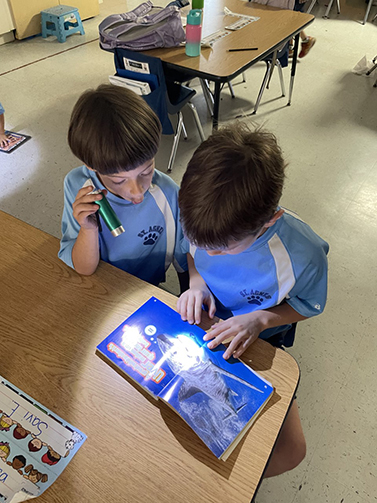 Kindergarten students worked on CVC (consonant-vowel-consonant) posters for each vowel. Students also enjoyed Flashlight Friday, reading with a partner and the help of a flashlight.
Blessed Sacrament
Monday, March 20, 2023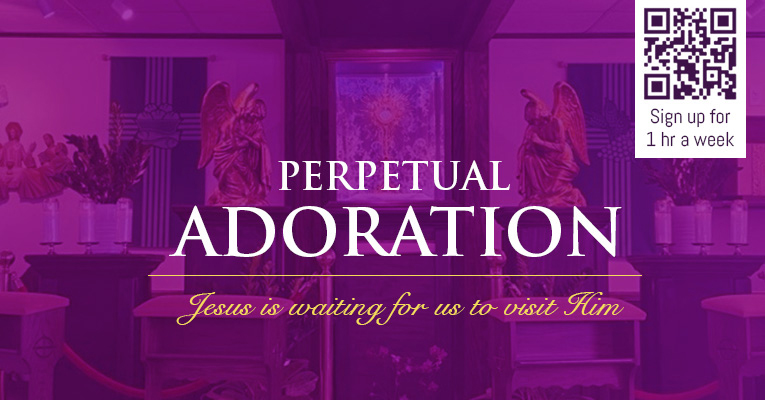 Pastoral Center Room 401
Critical Needs
Monday 4AM
Thursday 1AM
Saturday 11AM
Sunday 7PM
Survey Mass Times
Monday, March 20, 2023

Your feedback matters!
Please take 2 minutes to complete our survey. Your responses are anonymous and very much appreciated.
Blessings,
Fr. JC Paguaga